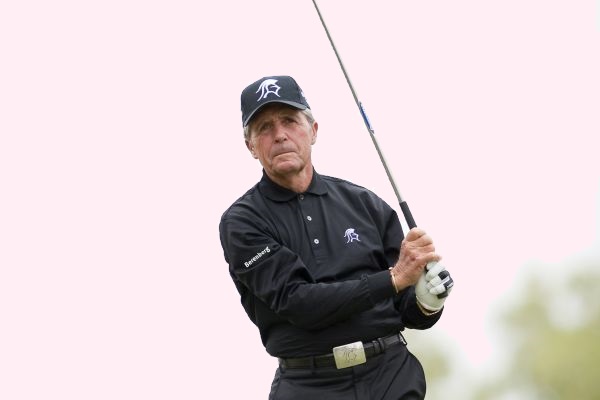 Gary Player
Gary Player has won 167 professional golf tournaments worldwide and is one of only five men to capture golf's coveted career Grand Slam. He won nine Major championships on the PGA Tour and nine Major championships on the Senior Tour, and is the only player in history to complete the career Grand Slam on both Tours. Off the course, Player has raised more than $62 million for underprivileged children's education globally through the efforts of The Player Foundation and the Gary Player Invitational series in South Africa, China, USA, UK, UAE, and Japan with a goal to raise $100 million by 2025; he has designed nearly 400 golf courses worldwide; he has bred more than 2000 winning racehorses on the Gary Player Stud Farm in the Great Karoo of South Africa; and in recognition of his achievements in golf as well as his dedication to charity, Player has received numerous awards including the Laureus Lifetime Achievement Award and the PGA Tour's Lifetime Achievement Award. He currently serves as the Global Ambassador to the World Golf Hall of Fame and has been dubbed the Black Knight, Mr. Fitness, and The World's Most Traveled Athlete™ having travelled more than 26 million kilometers. He recently celebrated the 50th anniversary of his career Grand Slam achievement and his 80th birthday. In 2016, he captained the South African Olympic Golf Team in Rio de Janeiro, Brazil.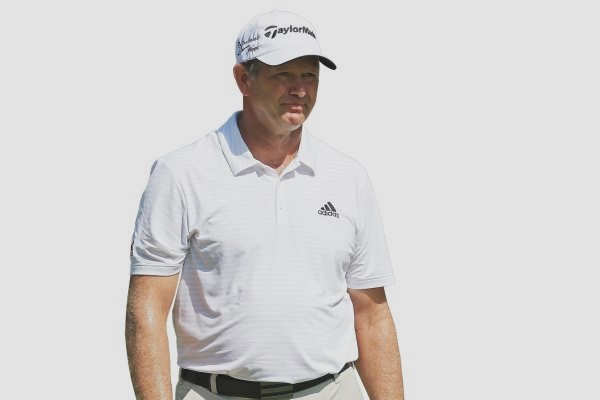 Retief Goosen
The 2001 & 2004 US Open Champion Retief Goosen is one of the best golfers of his generation and is a truly global professional, holding membership on three worldwide Tours (PGA Tour, European Tour and South African Tour). Retief has 34 professional wins and was awarded the European Tour Player of the Year in 2001, he was also awarded the European Tour Order of Merit winner in 2001 and 2002. In recognition of his 30 amateur wins, and for his outstanding contribution to amateur golf, he was awarded Springbok Colours before turning professional in 1990. Retief was picked for the Presidents Cup in 2000, 2003, 2005, 2007, 2009 and 2011. He has represented South Africa in the Dunhill Cup in 1995, 1996, 1997,1998, 1999 and 2000. He also played in the World Cup for South Africa in 1993,1995,2000 and 2001. Retief captained the Goodwill Trophy played at Mission Hills in November 2006. Known to his fans as "The Goose" Retief is married to Tracy and has two children Leo and Ella. Off the course Retief is passionate about his award winning Goose Wine collection and also his passion for golf course design.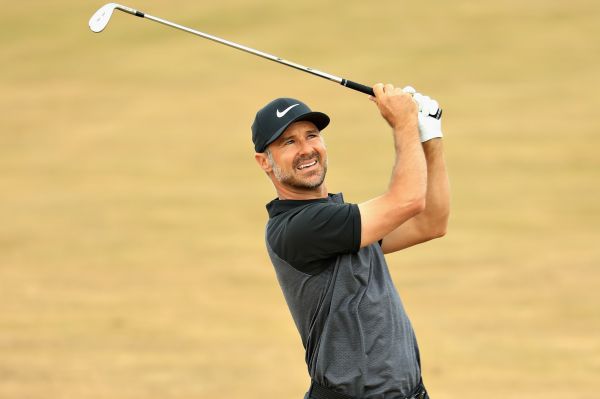 Trevor Immelman
Trevor began playing golf at age 5, following in the footsteps of his golf-teaching brother Mark, who is nine years older and the current coach at Columbus (Georgia) State University. Mark also works part-time for SiriusXM as a PGA TOUR Radio Network announcer. Trevor was a scratch golfer by age 12. In December 2007, Trevor withdrew from the South African Airways Open due to breathing problems and pain in his rib cage. Doctors discovered a lesion on his diaphragm the size of a golf ball, later diagnosed as a benign, calcified fibrosis tumor. Treatment and recovery caused him to miss the first eight weeks of the 2008 PGA TOUR season, before winning the Masters Tournament.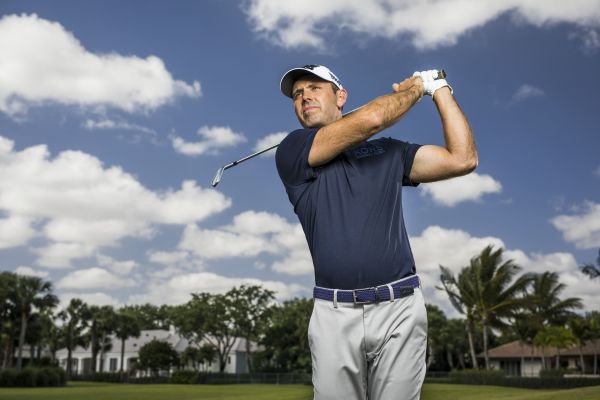 Charl Schwartzel
Charl claimed the 2011 Masters Tournament to don the Green Jacket 50 years after compatriot Gary Player became the first overseas golfer to do so. Has won 11 European Tour titles, of which eight have come in in his home country. Owner of one of the best swings in golf, he is close friends with compatriot Louis Oosthuizen, and is also a qualified helicopter and plane pilot. Comes from a strong golfing family including his father George, who is a very keen Amateur golfer, and his bother Attie is a former professional golfer. Became the then third youngest player to secure his European Tour playing privileges through the Qualifying School when, at the age of 18 years and 81 days, he claimed his card in 2002 following a promising amateur career. European Tour Wins 11.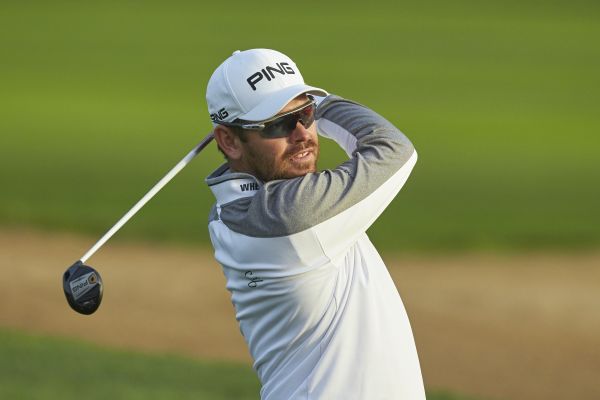 Louis Oosthuizen
Born in the small country village of Albertinia on 19 October 1982, Lodewicus Theodorus "Louis" Oosthuizen came from humble beginnings. From the day Louis was born, his parents instilled in him a Christian worldview, and it is his faith that has carried him through life ever since. Louis grew up on a farm in a tennis-playing family, his father and brother both having achieved at provincial level, but it was golf that ultimately won his heart. At the age of nine, Louis decided golf was his future, often spending his time at Mossel Bay Golf Club. Excelling as an amateur player on provincial and national levels, Louis Oosthuizen caught the eye of Ernie Els, who, from 2000-2002, supported Louis' early career through the Ernie Els and Fancourt Foundation. It was during his amateur career, on 12 December 2002, that Louis shot a round of 57 (15 under par) on the Mossel Bay Golf Club course. This would be a pivotal moment for the rest of his career. Between 2000 and 2002, Louis won several amateur titles, including The World Junior Championship in Jamaica. After such a successful amateur career, in 2002, Louis turned professional at the age of nineteen. His first professional achievement was in 2004, when he won the Vodacom Origins of Golf at Arabella. In that year, he also became a member of the European Tour. 2007 was a particularly good year on the Southern Africa PGA tour, with Louis winning the Dimension Data Pro-Am, the Telkom PGA Championship (which he also won the following year, in 2008), and the Platinum Classic. Following seven successful years on the professional circuit, in 2009, Louis started the Louis 57 brand in South Africa. The name is in honour of his achievement nine years before on the Mossel Bay Golf course. Louis, inspired by the help he received from the Ernie Els and Fancourt Foundation, and his subsequent success in major championships worldwide,decided to create his own brand, which would include sponsorship, and charitable and entrepreneurial ventures. 2010 was the defining year for Louis. In March, he won his first European Tour event, the Open de Andalucia de Golf. His greatest achievement to date, though, was in July, winning The Open Championship at St Andrews by seven strokes. In 2011, Louis brought his success home to the continent of his birth, winning the Africa Open. 2012 was a busy year in which Louis once again secured the Africa Open title, and won the Maybank Malaysian Open. He also made history by scoring the first Double Eagle on the second hole at Augusta, the first in the history of the Masters championship. As a culmination of his success in 2012, Louis made it – for the first time in his career – into the Official World Ranking Top 10. Louis brought in 2013 with a win by one stroke at the Volvo Golf Championship, and he successfully defended his title at the Volvo Golf Championship in 2014, repeating history and again winning by one stroke. During 2015, Louis steadily climbed up the world rankings. With eight top 10 finishes, two of them runner-up finishes in the Majors (US Open and British Open), he began 2016 ranked 18th in the world golf rankings. 2016 started off well, with Louis notching up his eighth title at the ISPS HANDA Perth International. Louis finished 2nd at The Players Championship that took place in May. Recently Louis finished tied 2nd at the US PGA – this has concluded Louis' runner-up position in all 4 Majors.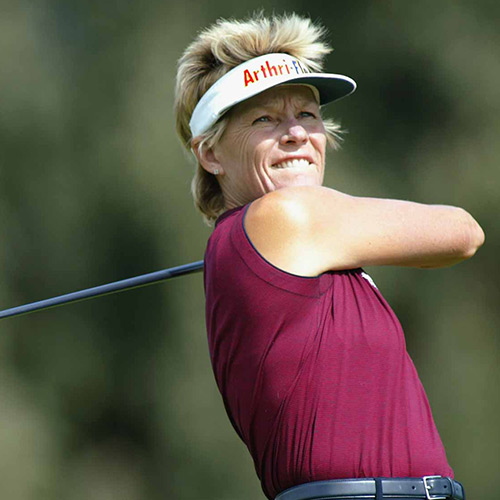 Sally Little
Sally was born in Cape Town, South Africa, October 12, 1951. As a youngster Sally would tag along with her father, Percy, while he played, but only because he promised to pay her pocket money if she would pull the caddy cart! At 12 years old, she began to play the game in earnest. Her game matured quickly. By the age of 17, Sally had claimed more than a dozen regional and national amateur titles. In 1971, not only was she the low individual in the World Amateur, she also won the South African Match Play and Stroke Play titles, all in one week. As an amateur, she finished fifth in her first professional event in the U.S., the Lady Carling Open. She then decided to turn professional. In 1971, after qualifying to play on the LPGA tour, after playing in only 7 events, Sally was named the LPGA Rookie of the Year. Sally's first victory on the LPGA tour was in 1976, at the Women's International at Moss Creek. In a spectacular finish, Sally holed a 75 ft. bunker shot on the 72nd hole, to edge out Jan Stephenson by one shot. Between 1979 and 1982, Sally won 12 titles, including her first major win, the LPGA Championship, in 1980. For the next 10 years, she was consistently ranked in the top five in the world. Sally won two Major Championships, the last being the Du Maurier, the Canadian Women's Championship in 1988. After a successful 30 year career on the LPGA Tour, Sally wasn't finished yet! In 2000, Sally joined a group of her peers in founding The Legend's Tour, the women's senior division of the LPGA Tour. Since then, she has competed in as many events as her schedule allows, highlighted by her being named Captain of the World Team vs. the U.S. in the 2014, 2015 Handa Cup competition. Another great interest of Sally's is golf course design. She was called back to South Africa in 2005 to consult with a new course under construction. Her signature course, Kingswood, located on the Garden Route, is a perfect example of integrating a female perspective into a male master plan. After being back in South Africa for a number of years, Sally saw a need and felt a great desire to give back. In 2015, Sally formed the Little Golf Trust, dedicated to educating and empowering the previously disadvantaged through the game of golf. Sally is hands on with her learners and has big plans for community upliftment… stay tuned!